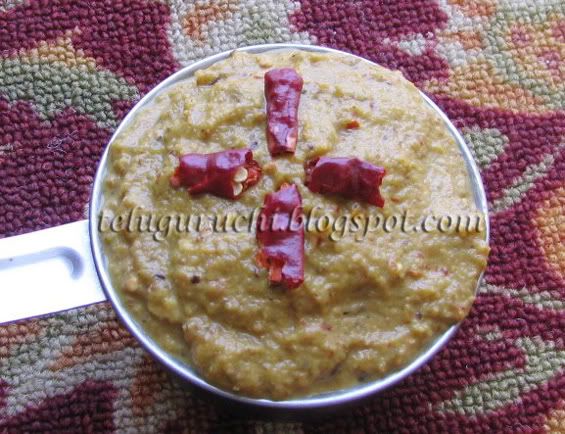 Have you heard of custard squash? I never heard of these before. One of our friends gave some squashes to us. I didn't know what kind of squashes they were! So I searched on the net and gathered some information about these squashes. I came to know that these are also called as "Pattypan Squashes".
Image Source: The Cook's Thesaurus
More information about these squashes can be read here and here, if interested.
On a different note, you are going to see a big change in my blog from the New Year. Is it this? Is it that? Keep guessing. :)
(I'll let you know soon, most probably next week!)
Ingredients:
4 Custard Squashes, peeled and cut into pieces
5 or 6 dry Red Chilies (less or more depending on the taste)
½ tsp Coriander Seeds (Dhaniyalu, Dhaniya)
¼ tsp Fenugreek Seeds (Menthulu, Methi)
¼ tsp Cumin Seeds
½ tsp Mustard Seeds
A pinch of Turmeric
A pinch of Asafetida (Inguva, Hing)
½ tsp Tamarind Pulp
Salt
2 tsp Oil
Preparation:
Heat oil in a pan and add mustard seeds. When they splutter add cumin seeds + coriander seeds + fenugreek seeds and finally red chilies. Sauté for some time and then transfer to a plate and keep aside.
In the same pan, add the chopped squashes and sauté well for some time. Also add turmeric and hing and mix well. Turn off the flame after some time.
Later, add all these to a blender and grind into a smooth paste by adding tamarind pulp and salt. Add little water as needed.
That's it! A mouth-watering pickle is ready to eat with steaming hot rice!! Yummy!!