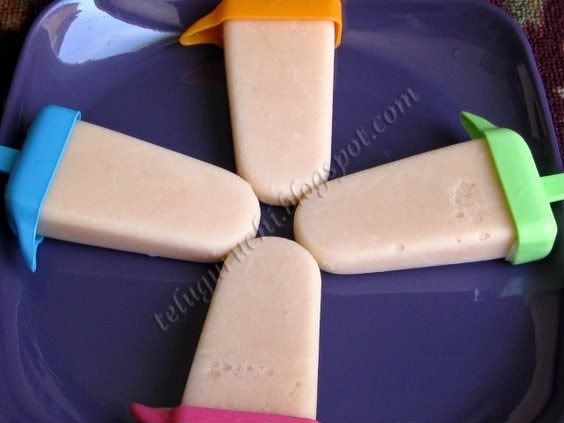 Hi Friends, how are you all? Isn't it a long time since I posted a recipe? Now I am back into action. I'll catch up with all your yummy posts soon!!
Coming to today's post, I prepared these yogurt pops when my sister's family was here with us. Everyone (especially kids) enjoyed the taste of these pops. I used "Oikos organic Greek yogurt" that has honey on the bottom for making these pops. Do you remember my previous post on Oikos organic yogurt? I really like the taste and goodness of this yogurt.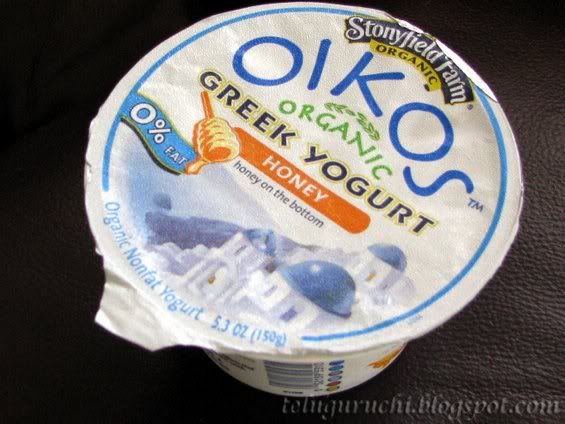 Ingredients:
½ cup Oikos Organic Greek Yogurt (with Honey at the bottom) (5.3 oz)

Some Cantaloupe pieces, skin removed (approx. 2 cups) (can be substituted with any fruit of your choice)

Sugar as needed (optional)

½ tsp Vanilla Essence (optional)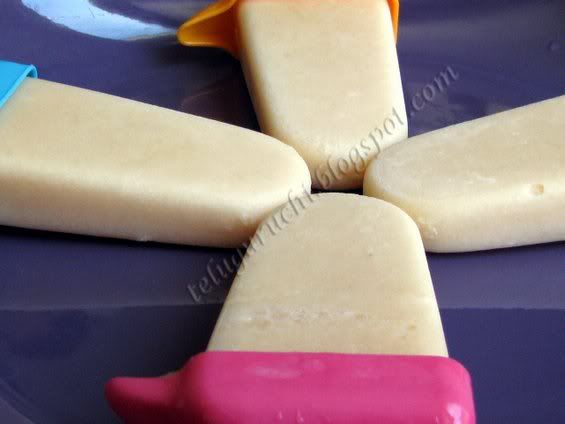 Preparation:
Place fruit pieces in a blender and blend until smooth. Add yogurt + vanilla essence and blend again until smooth. Add little water if needed. If you want more sweet, add some sugar while blending.
Now it becomes like a smoothie. You can just drink it out or pour into ice pop molds and freeze until set, up to 4 – 6 hours.
To unmold these pops, just place the mold in warm water for 2 seconds or place under running water from the tap. They come out easily after 2 seconds.
Enjoy these yummy yogurt pops on a hot evening.
On a Happy Note:
Do you remember the fun event "Challenge" hosted by Veda Murthy? I was lucky to be one of the winners of this challenging event. I had the pleasure of receiving the beautiful rather artistic gift from Veda during my summer break. It was a hand-made art piece prepared by the very talented Veda!! Check her other blog, Kai Kriye, where she has displayed many of her creations and art. Thank you so much for such a valuable gift Veda! It beautified one of the walls in our family room. Everyone has been appreciating it. Thank you once again!!