This pickle is one of my favorite pickles. Whenever we get fresh coconuts during festive seasons, we make sure to have this pickle. This time hubby dear made this pickle, which was delicious.
Ingredients:
½ shell of a fresh Coconut, cut into small pieces

2 tsp Coriander seeds

3 or 4 dry red Chilies

¼ tsp Asafetida (Inguva, Hing)

½ tsp Tamarind pulp

A pinch of Turmeric

3 green Chilies

Salt as required

2 tsp Oil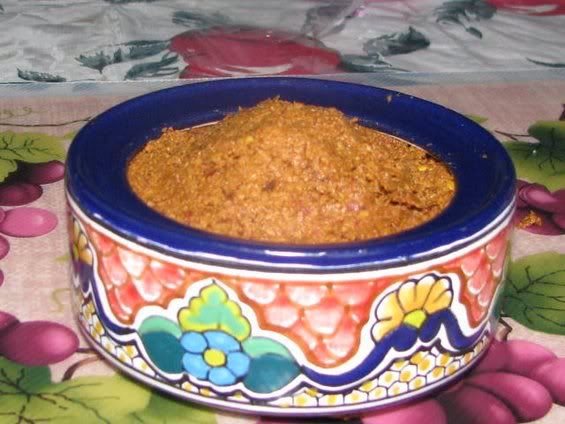 Method:
Pour the oil in a pan. When it is hot add coriander seeds and fry till golden brown. Then add red and green chilies and stir well. Fry till the chilies lose color.
Finally add the coconut along with the turmeric and asafetida. The coconut pieces shouldn't be
fried for a long time.
Transfer the contents to a different plate and let it cool. Then grind the coconut mixture into a coarse paste by adding salt. Add tamarind during halfway of the grinding process. Add little water if needed.
Enjoy this yummy pickle with hot rice and ghee.