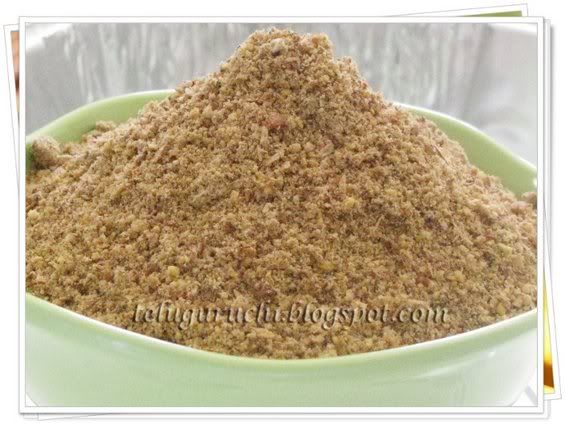 Do you remember Pumpkin Seeds Powder that I posted long back? This time I tried making a spiced powder with Honeydew Melon Seeds in the same manner. It turned out so delicious and aromatic.
After cutting the fruit, I scooped out all the seeds inside it, washed them well to remove the pulp attached to the seeds and spread them flat on a plate. Then I let the seeds dry for a day under hot sun. If you don't have proper sunlight, you can just place it inside the house too and let the seeds get dried very well.
Ingredients:
1 cup dried Honeydew Melon Seeds
1 cup Black Gram (Minappappu, Urad Daal)
¼ cup Coriander Seeds (Dhaniyaalu, Dhaniya)
1 tsp Cumin Seeds
4 or 5 dry Red Chilies (adjust according to taste)
¼ tsp Asafetida (Inguva, Hing)
Salt


Preparation:
Dry roast all the ingredients except asafetida and salt. Leave aside to cool completely.
Grind them into a fine powder (coarse powder is OK too!) by adding salt and asafetida.
That's all! Enjoy this yummy and spicy powder with piping hot rice and a dollop of ghee.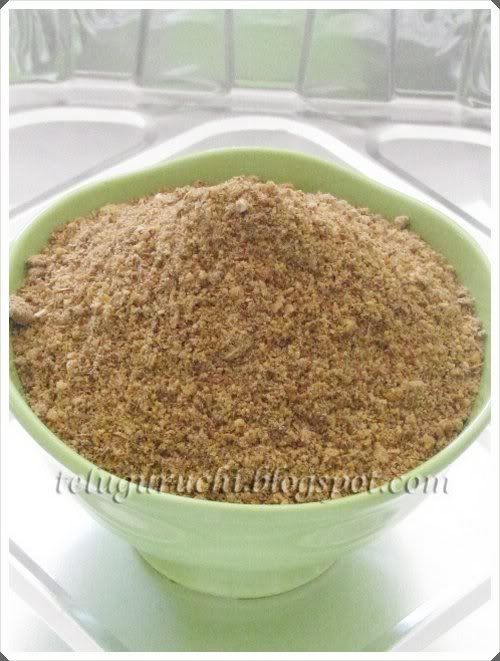 My sister and her family are arriving tomorrow to spend summer vacation with us, so I am going to serve this delicious powder with rice. Let me see what they would say!! :)