Mung Bean Sprouts are mostly used in the Asian cuisine and they are full of vitamins like A, B, C, E and also rich in calcium. Here is a healthy curry I prepared recently with these bean sprouts. It tasted so delicious.
Ingredients:
2 cups Tomatoes, finely chopped
1 ½ cups Mung Bean Sprouts
1 small Onion, cut into tiny pieces
1 tsp Ginger Paste
½ tsp Garlic Paste
½ tsp Turmeric
1 tsp Oil
4 whole Cloves
½ tsp Cinnamon Powder
¼ cup Green Peas
¼ cup Milk
Salt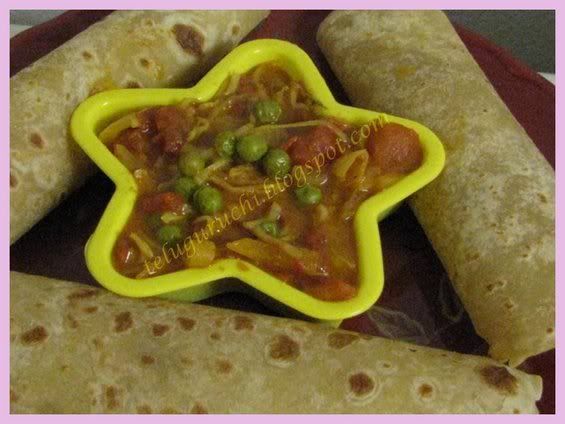 Preparation:
In a pan, heat oil and add all the ingredients one by one except milk, cover and let cook for some time.
When the mixture seems cooked add milk and salt. Leave it for sometime on medium flame until all the water in tomatoes gets absorbed and the curry becomes thick.
When it is done, transfer to a serving bowl and enjoy with chapathis/puris.