OK! Who is ready to peek into my kitchen to see how it is overloaded with treasures? Of course, most of you might have these, but still want to introduce you my treasures! Don't think there are diamonds and rubies in my kitchen! These treasures mean more valuable than those to me! I have a large collection of steel glasses, spoons, plates and utensils which play very important role in my daily cooking needs. I got all these from India and we traveled together to many places like Hong Kong, Japan and now USA. We're like best buddies! OK. Enough of blabber! Let me present you my kitchen collection!
Below are some of my steel collections. It's not that I adore steel, but I just happened to collect so many of them. Now they live proudly in my kitchen. I still have many steel utensils, but I don't want to scare you all! :)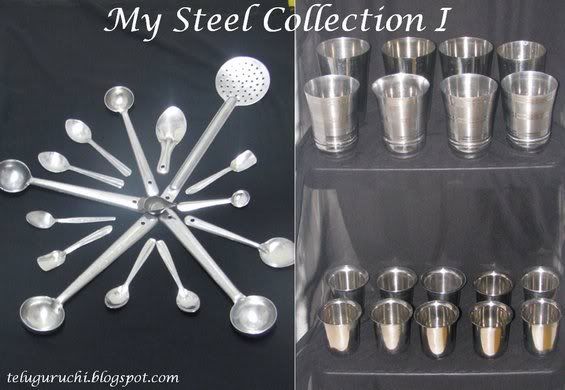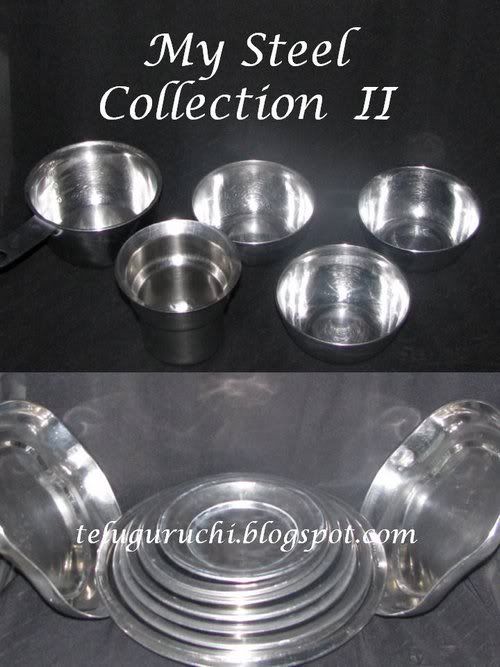 Presenting my precious (OK not that precious) mandolin and churner!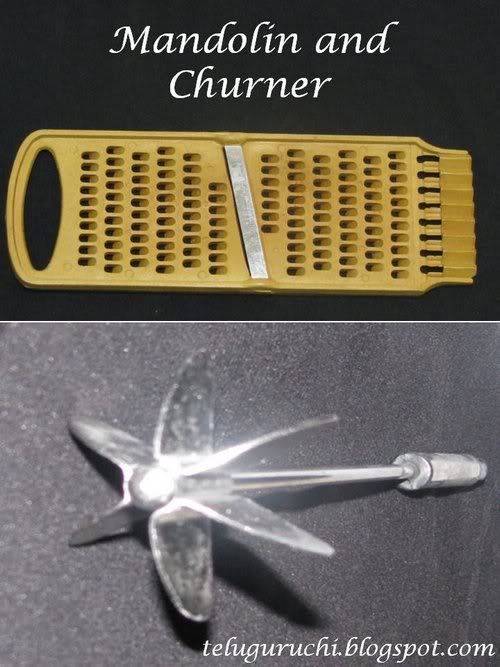 Finally here is an Italian Moka Express (coffee maker) that I bought in Hong Kong. It brews coffee within minutes and the best thing is it is stove-top.
Have a cup of hot coffee for reading and viewing all my blah blah! :)
This is my contribution to Kitchen Treasure hunt event hosted by Dibs.