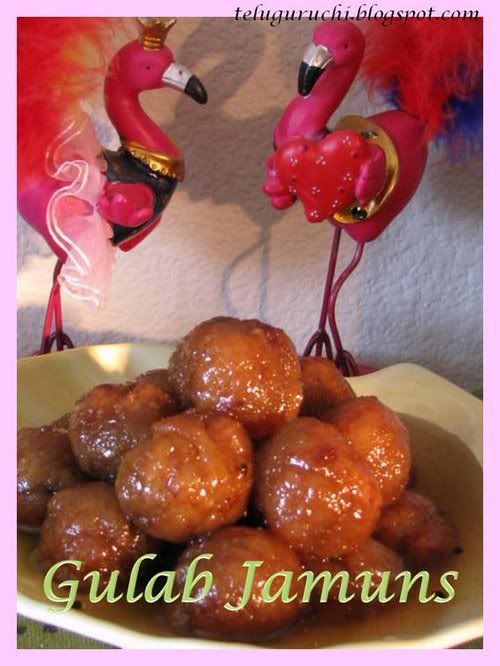 Yes, I made Gulab Jamuns with assorted cookies. My kids buy many kinds of cookies, but never finish those. So we always end up with lot of leftover cookies. Sometimes I throw away the leftover cookies, but sometimes I recycle those by making bajjis. This time I thought different, so made gulab jamuns with these cookies. Trust me, the gulab jamuns turned out perfect and tasted great too! Give it a try and you'll agree with me!
Ingredients: (Makes 32 Jamuns)
For Jamuns:
All Purpose Flour (Maida) – 1 cup

Powdered Assorted Cookies (Except Salt Crackers) – 1 cup

Baking Powder – ¼ tsp
A pinch of Baking Soda
Ghee – ½ tsp
Some milk as needed to mix
Oil to deep fry
For Syrup:
Sugar – 3 cups
Water – 2 cups
Cardamom Seeds – ¼ tsp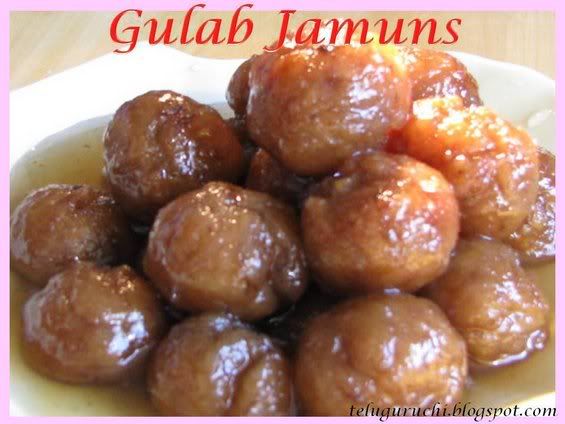 Preparation:

Mix all the ingredients under "For Jamuns" except oil using some milk (use as needed). Make it like chapathi dough. Take small portions of the dough and shape into a ball. These measurements make 32 small balls.

Heat oil in a deep-bottomed pan and drop these balls carefully in batches. Fry till the balls turn golden brown in color. Remove from oil and place on a paper towel.
Meanwhile, pour sugar and water (for syrup) in a different bowl and heat on medium flame until the sugar mixture boils. Add some cardamom seeds for nice aroma. Leave the syrup until the sugar dissolves well and switch off the flame. Keep aside.
Then drop the fried jamuns into the sugar syrup and leave it for some time until the jamuns absorb the sugar syrup. The jamuns can be placed in a refrigerator if you wish to eat them cold.
Enjoy the delicious Gulab Jamuns whenever you want!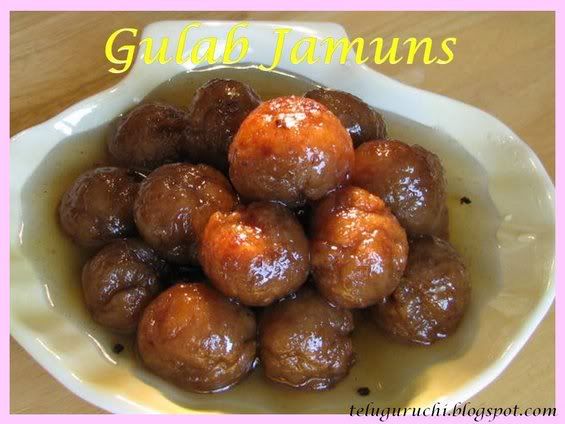 On a Different Note:
Thank you, Indranee and Hemabalaji for passing me the "Butterfly Award".


Thank you for thinking about me friends!