The Patoli or Paruppu Usli or Sandi Podi (as we call at home) with Guar Beans is a very yummy and filling curry. These beans are called as 'Goru Chikkudu' in Telugu. These beans are very famous in Andhra.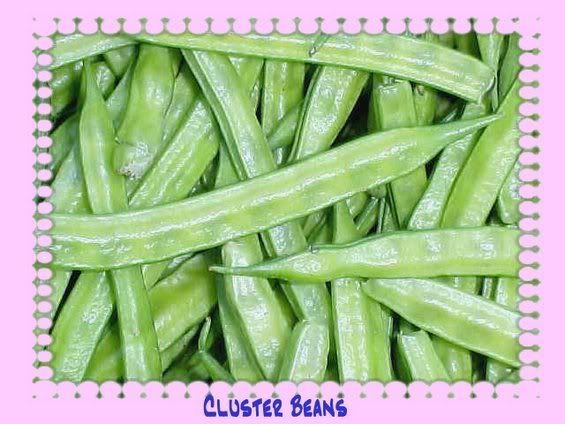 Ingredients:
1 cup Guar Beans
1 cup Bengal Gram (Pacchi Senaga Pappu, Chana Dal)
5 or 6 dry Red Chilies (or according to individual taste)
1 tsp Cumin Seeds
1 tbsp Oil to fry
Salt to taste


Preparation:
Wash and soak the chana dal in enough water for 2 or 3 hours. Then wet grind the dal along with the red chilies, cumin seeds and the salt into a fine or coarse paste. The paste should be of thick consistency just like we make for the vadas. Keep it aside.
Wash and cut the beans into tiny pieces after removing the ends and strings. If the fresh cluster beans are not available, the frozen variety also can be used. With a little water boil the beans either in the microwave or pressure cooker.
In a non-stick pan, heat the oil and add the chana dal paste. Fry well and leave it for some time on a medium flame with a lid on top. Keep stirring it now and then.
When the chana dal paste looses its raw taste, add the cooked cluster beans and mix well. Leave it for some time covered. The aroma of this curry when being cooked is so good. Keep stirring the curry now and then so that no lumps will be formed.
After some time switch off the flame when the curry appears cooked. Enjoy with hot rice. This curry is the best combination when eaten with Pachi Pulusu.